With our S.T.R.E.A.M. inspired programmes and meaningful enrichment courses, we aim to develop essential language skills and digital literacy skills to empower your child to play, learn, work and socialise in the 21st century. 
Our learning environment is purposefully constructed. The space features a stylish and premium design to infuse a sense of homely feeling but also a space to inspire and motivate. We want to create a modern sanctuary for your child to learn, play and grow beyond their home and school. 
Our team of skilled educators are passionate about educating and caring for your child. Our team is dedicated to ensuring that all of your child's academic needs and wellbeing are well taken care of so that your child can truly do what matters most…spend more quality time with you.
More than just student care, Edventure Learning Academy's ultimate objective is to provide a THIRD space for your child to feel safe, create a meaningful community, develop a sense of belonging, and have fun discovering their interests. 
ArTec
Artec Co., Ltd. was founded in 1960 as an educational arts and crafts manufacturer and now, over 50 years later, stands as a leader in the educational field. Our line of over 10,000 products are sold through 3,000 distributors all over Japan. We make it our mission to provide the tools to draw out a child's creative spirit.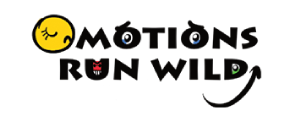 Emotions Run Wild
Emotions Run Wild (ERW) empowers every individual with emotional mastery and emotional freedom.
We are Passionate about the people we meet and work with, and we are WISE about the things we do. Most importantly, we do all that Joyfully.
Most importantly, we Inspire Joy.
ERW brings out the COURAGE in people to live their lives Joyfully and Purposefully.
HAHA Chinese
Founded in 2020,  we are a Singaporean boutique Mandarin Chinese language school, providing games-based language learning experiences to children.
​Inspired by the Reggio Emilia approach, our education pedagogy open learners to the full range of their abilities, allowing them to be engaged, educated, and immersed in the Mandarin Chinese language.
Lcentral English
At LCentral, we believe that each child deserves the LCentral experience. We offer students from N1 to P6 an enhanced educational experience that focuses on academic success, leadership qualities and the love of learning. 
logiscool
We are the leading pioneers in coding and digital literacy education for kids. Our experience, our methodology and our trainers are the guarantee for successful learning.

tinytots Singapore
Tinytots Singapore specialises in running fundamental movement skills programs for preschool and kindergarten children between ages of 18 months to 6 years. Our classes develop social skills and promote physical fitness in a fun and structured way.
Tinytots sports classes are an effective and enjoyable way to enhance your child's learning while providing them with a head start for a physically active lifestyle. Additionally our classes will support your child in developing the necessary skills to succeed in and out of the classroom environment.
The Pink School Bus
The PinkSchoolBus is an enrichment provider of quality holiday camps, enrichment programmes and playdates for the 18 months to 12 year olds. We have a dedicated team who loves children and our core of pursuit is to ensure that every child not only has an enjoyable time but also be equipped with basic knowledge of the themes and subject matter of every interaction. 
 Our enrichment classes and holiday camps are designed with robust activities that are fun, interactive, engaging and educational. From our camps and enrichment classes, children take home with them, a well-rounded and holistic educational journey into our various themes. 
 And our playdates are packed with loads of sensory plays, language empowerment and creativity crafts to give the little ones more exploration and purposeful-play. 

Salt & Light Archery
Just as salt flavours a meal, we desire to share our passion for Archery with you and through that, add flavour to your life. Similarly just as light illuminates space, we hope your new found love for the sport will help gradually put Archery in the spoRt light! 
​At Salt & Light Archery™, we believe that Archery as a sport is more than just shooting arrows and hitting the bullseye. It also helps shape our values, building friendships and characters in a long run. Hence our tagline
"More than just shooting arrows"